Last call for any donations for the Spring Service Project & Collection Drive to benefit the children of Safe Futures. Easter baskets, grass, plastic eggs, and small wrapped candy can be given to Mrs. Arcelus by Friday, 3/24. Thank you to all who have already donated!

Reminder: HOT LUNCH FUNDRAISER tomorrow, Wednesday, March 22nd. Chicken Tenders and Mac and Cheese will be available to all students and staff for $6.00. Help support the class of 2025!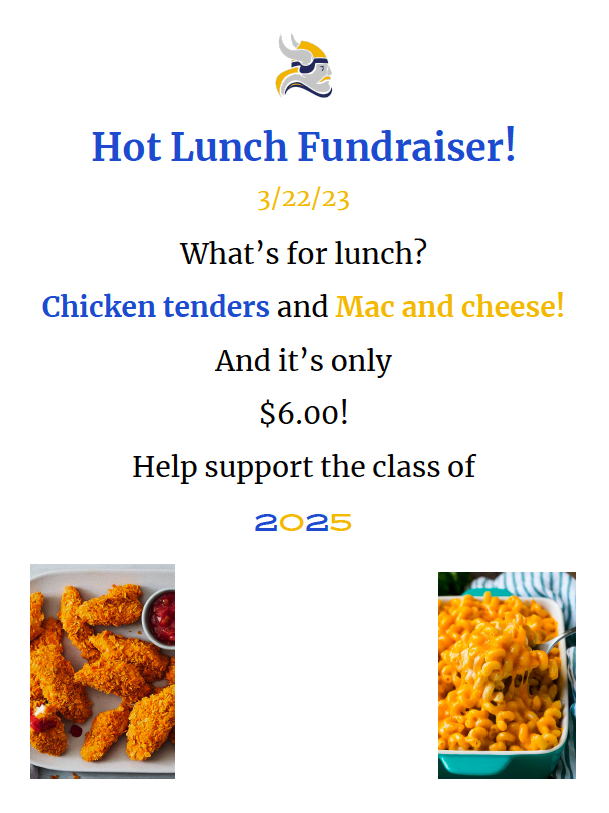 FIS will have an "Early Dismissal" from school on Tuesday, March 14th.  As of right now, the temperatures will be high enough to allow for safe travel in the morning.  However, as the temperature drops, it could create hazardous road conditions during the evening commute.  Fishers Island resident students will be dismissed to either walk home or for parent pick-up at 12:25 pm.  We notified the Fishers Island Ferry that our Connecticut students would take the 12:45p ferry from Fishers to land in New London for a 1:30 pm pick-up. 

FIS Spring Service Project & Collection Drive to support 100+ kids at Safe Futures Shelters Two ways to help: 1. Make Spring Cards for kids at Safe Futures (Tuesday, 3/14, in the FIS Library) 2. Donate to the Collection Drive 3/6-3/24 (More Information on fischool.com)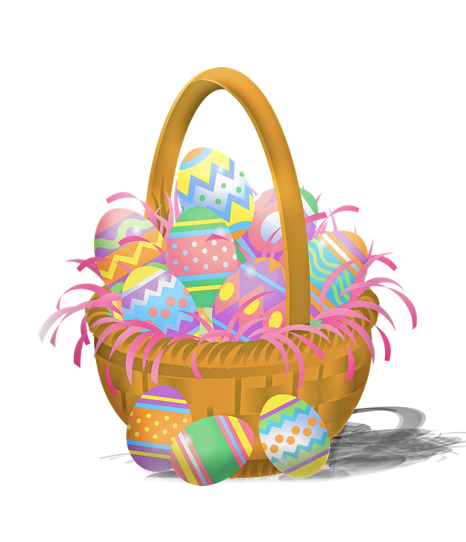 Tomorrow, Friday, March 3rd, is the LAST DAY of the Fishers Island School Penny Wars! Thank you for your continued support of the Class of 2023 Senior Trip.

Due to the forecasted weather, we will have a Remote Learning Day tomorrow, Tuesday, February 28th. Teachers will communicate with their students (and families in elementary) the expectation for classes on Tuesday- this will either be live zoom classes, assignments in Google Classroom, or work sent home in advance. Students will be sent home with all required materials this afternoon.

We wish our entire Fishers Island School community a Happy, Healthy, and Restorative February Break! We look forward to seeing everyone back on Monday, February 27th!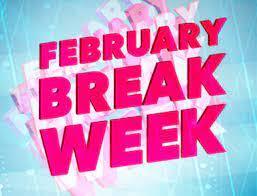 Fishers Island School is Hiring! We seek a full-time Senior Office Assistant to join our team and help support our wonderful school community! Please see our Career Opportunities page for more information.
https://www.fischool.com/page/career-opportunities


Class of 2023 Donut Sale! Friday, February 17th! Flanders Donuts will be sold for $3 each. All proceeds go towards their Senior Class Trip.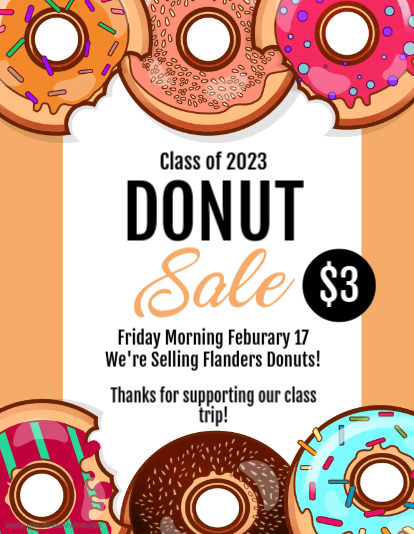 It's Game Day! Come cheer on the FIS Boys Basketball Team starting at 12:45p at Fishers Island School. Today's tournament will feature four games with our three visiting teams- Middlebridge School, Block Island School, and The Grove School. GO VIKINGS!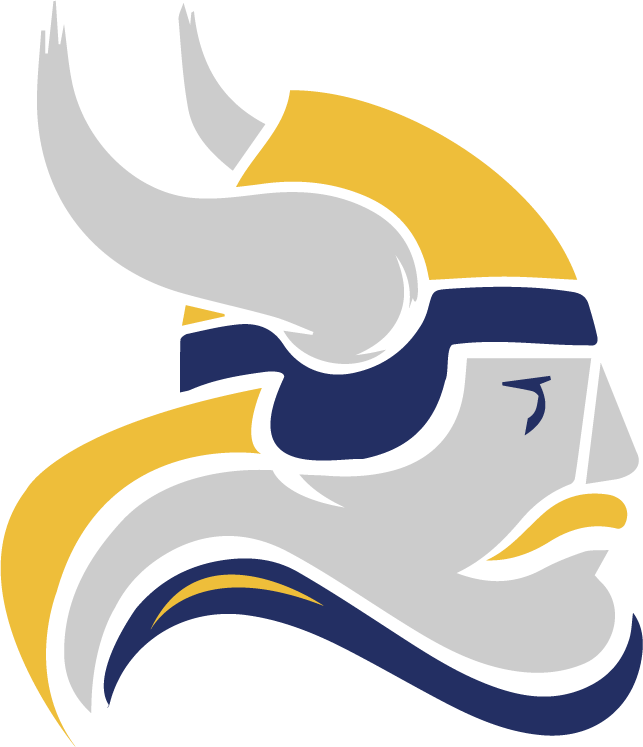 Support the Class of 2023 tomorrow morning (2/10) by buying a Donut! Donuts will be sold for $2 each with all proceeds going towards their Senior Trip!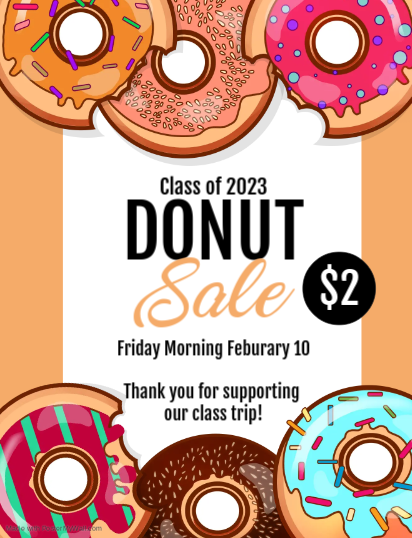 Our Fisher's Island app keeps getting better and better! Parents/guardians who have already created a Rooms account can now access new app features like chat and class streams via web and in the app. Download for Android
https://bit.ly/3MbVjyh

Download for iPhone
https://apple.co/3Nbvu2w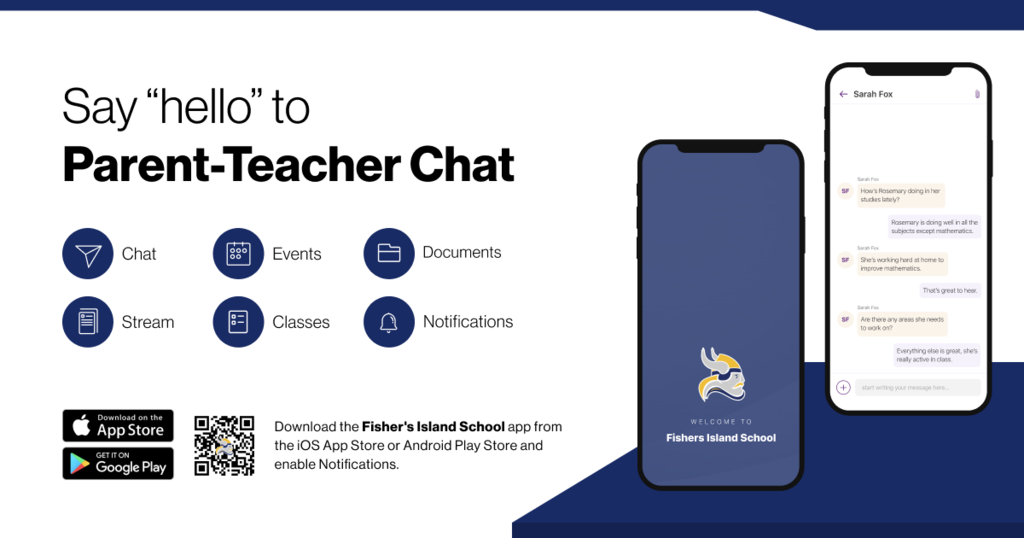 Cougars Basketball Game (5th and 6th Grade) against West Bay Christian Academy on Friday, February 10th. We will take the 12:45 ferry from Fishers Island to New London. Island residents will take the 6:15 ferry back to Fishers Island, and CT residents should be picked up at 5:45 at the New London Ferry Dock. The game will start at 2:30, with the middle school boys and girls to follow. Students should bring shorts, sneakers, water bottles, and snacks. Shirts will be provided. Permission Slips to be sent home!

Say "hello" to parent-teacher chat and classroom announcements in the Fisher's Island app! With the addition of Rooms, our district app keeps getting better. Parents/ guardians check your email with instructions to sign up and access new features.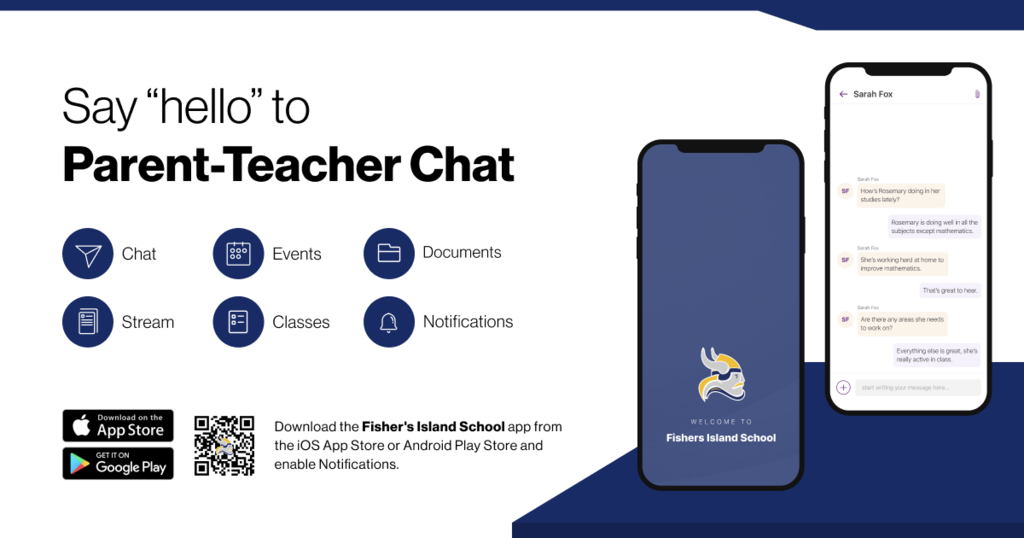 Say "hello" to parent-teacher chat in the Fisher's Island app! The same district app now offers class streams, class announcements, and parent-teacher chat. Download for Android
https://bit.ly/3MbVjyh

 Download for iPhone
https://apple.co/3Nbvu2w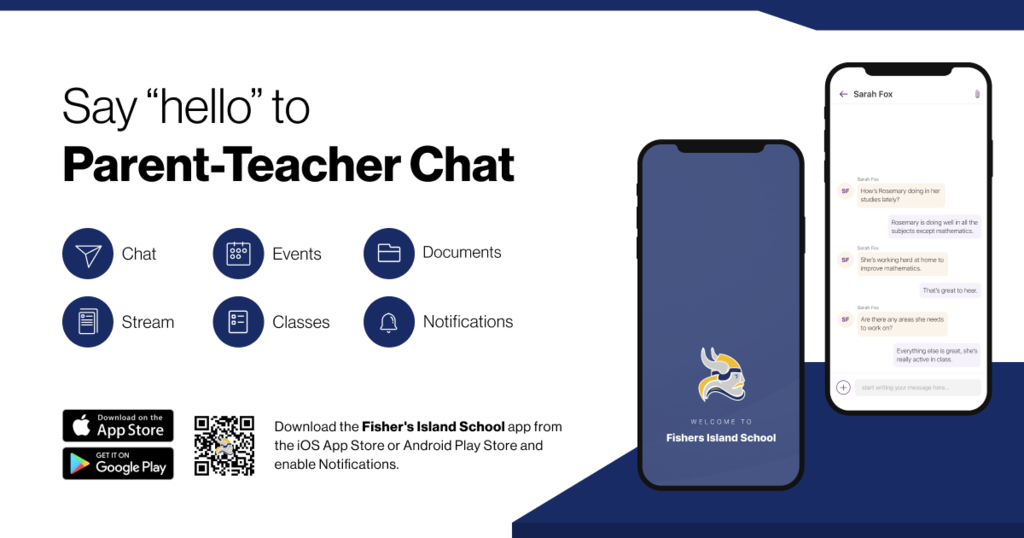 Coffee with the Principal that was scheduled for tomorrow, January 30th has been postponed one week to Monday, February 6th. We hope to see you there! Where: Washington St. Coffee Shop- 13 Washington St #1, New London, CT When: Monday, February 6th, 9:30-11:00a​

We have been informed by the Fishers Island Ferry that the 3:30/4:45p has been canceled due to the wind. All Fishers Island School students will be dismissed at 1:15pm. CT Resident students will be leaving on the 1:15pm ferry for a 2:15pm pickup in New London. Fishers Island Residents students should be picked up at the school at 1:15pm.

REMINDER: Coffee with the Principal is back, and you are invited! We invite all of our parents to join Mr. Arsenault for a cup of coffee and conversation on all things FIS! Updates to Include: School Renovation Project, 2023-2024 Recruitment, Parent Communication App (new), and MORE Where: Washington St. Coffee Shop- 13 Washington St #1, New London, CT 06320 When: Monday, January 30th, 9:30-11:00a Please RSVP to Christian at
c.arsenault@fischool.com
if you can make it!

OPEN HOUSE FOR PROSPECTIVE FAMILIES will be held on Tuesday, February 7th. Families with students entering grades 4-9 in the 2023-2024 school year are invited to attend this informational session to learn more about our school and the admission process. More information to be found under the "Admissions" tab on
www.fischool.com
Help us spread the good word about FIS!
Girls Basketball Game today at FIS vs. Rocky Hill starting at 12:45pm! GO VIKINGS!